Quite a momentous day today in iRacing-land. Somewhat unexpectedly (at least, so soon), iRacing.com and AT&T Williams announced a partnership that will bring a modern Formula 1 car to iRacing in the near future!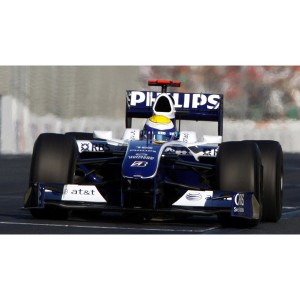 This is an exciting development if only to act as a major catalyst in bringing in interested new members to the iRacing service. A modern day F1 car will bring the premier racing car in the world to iRacing members and rounds off a formidable trio of top tier racing series (NASCAR, IRL and F1).
It will likely take some time to arrive (as the development work literally starts this week) but hopefully it'll be fast-tracked through development to arrive in time for the virtual Silverstone F1 GP to be held in iRacing.com this summer.