A new version of Racing Rivals (more information here) has been released. Version 1.2 introduces a graphing feature to allow visual representation of iRating and safety rating, across both Road and Oval iRacing licences.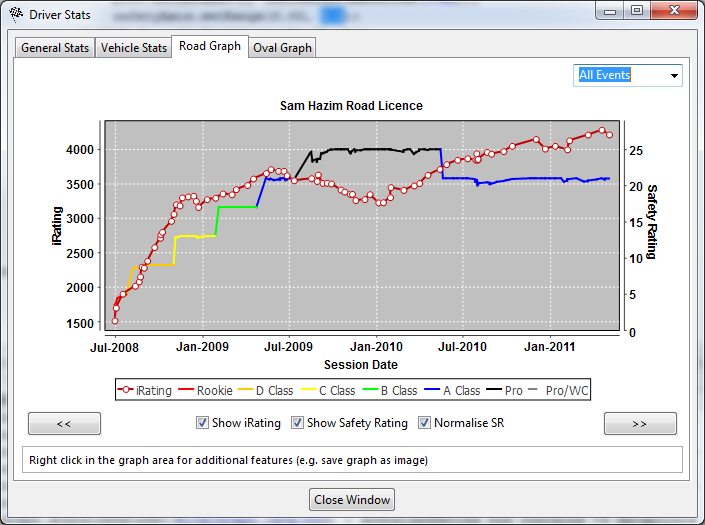 Please delete any older version of Racing Rivals (no uninstall necessary as the application doesn't leave behind any registry settings) presently used and download the latest version here.
If you have any problems/questions, contact me here.